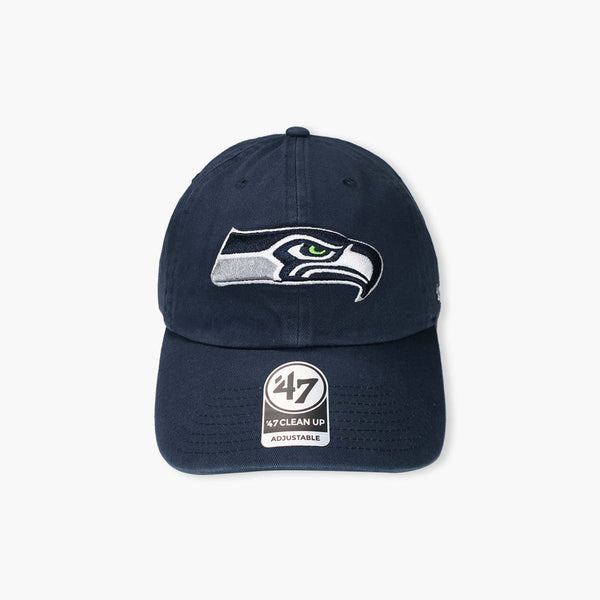 Seattle Seahawks Navy Clean Up Adjustable Hat
A classic fit. Officially licensed NFL gear from '47 Brand.
WANT IT IN-STORE?
Not all items are available in-store. Please call to check for availability.
All items available to purchase online & pick-up in-store.
Pick-up orders will be fulfilled within 1 business day.
Call us at (206) 448-2207
Top Notch
Love my Seahawks and Mariners caps -- quality merch!
Straight-forward and prompt service!