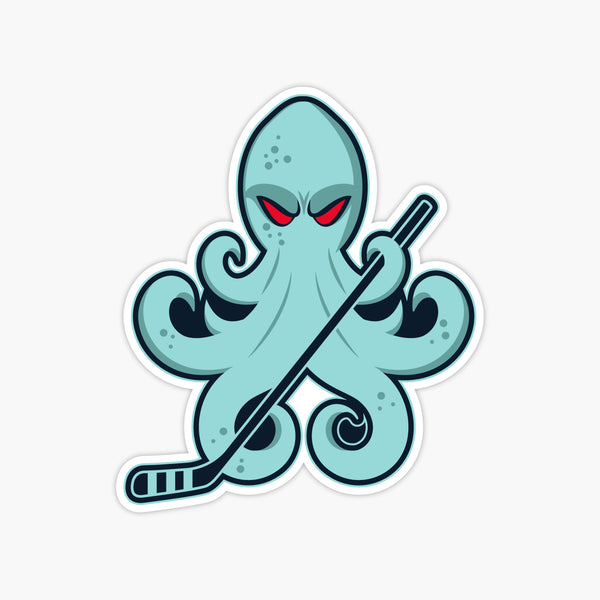 Perfect for water bottles, laptops, or cars. Approximately 3 inches with a thick, durable vinyl coating.
WANT IT IN-STORE?
Not all items are available in-store. Please call to check for availability.
All items available to purchase online & pick-up in-store.
Pick-up orders will be fulfilled within 1 business day.
Call us at (206) 448-2207
Make the Hockotpus a part of the Offical kraken team!
The Hocktopus should be licensed by the team and league as part of the Kraken team! Look at what the team has come up with and is selling as images for a Kraken, ZERO. It's fricking embarrassing to see our hockey team with identity confusion. The team's name is Kraken, a Kraken is not an anchor as we see on the team's jersey and a Kraken certainly is not a large letter S with 'lipstick'! The HOCKTOPUS ROCKS and belongs on the TEAM JERSEY!!! As for the Anchor, it would be much more fitting on a Mariniers uniform! SO.... what do I think, I think the team should Release the Kraken, license the Hocktopus, and give the fans something that looks like a Kraken!!!!!
Oh, is Henry the artist behind the sticker?
Great little sticker. Daughter thought they were dope.
Fan
This sticker is awesome. It's a little difficult to remove from the sticker from the backing though.
Hocktopus sticker
Love the look of it, and it showed up quickly.