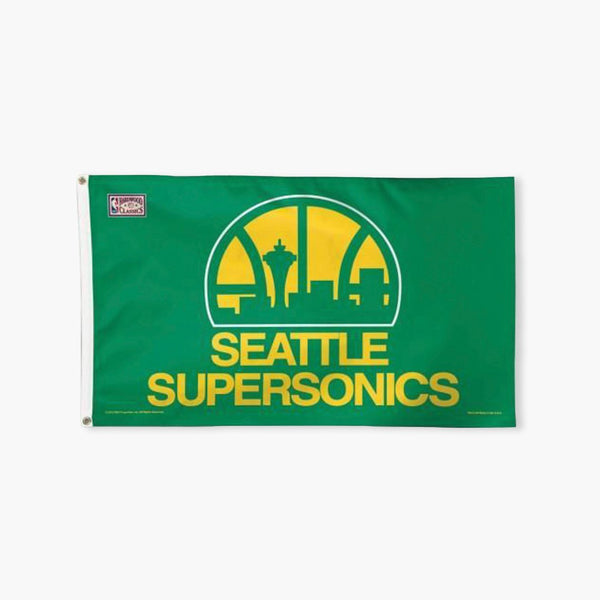 Seattle Supersonics 3'x5' Flag
Officially licensed 3' x 5' Deluxe flag with premium durable fabric, two grommets and quality stitching including a quad stitched fly end. The vibrant imprint is 100% show through to the backside with a long lasting color-fast dye. Fly on a flagpole or hang it on a wall.
WANT IT IN-STORE?
Not all items are available in-store. Please call to check for availability.
All items available to purchase online & pick-up in-store.
Pick-up orders will be fulfilled within 1 business day.
Call us at (206) 448-2207
Awesome flag
Love the sonics flag well made and huge. Miss the sonics
Super!
Received my old school Sonics flag and it looks great! Quality product that looks awesome in my vintage man cave.