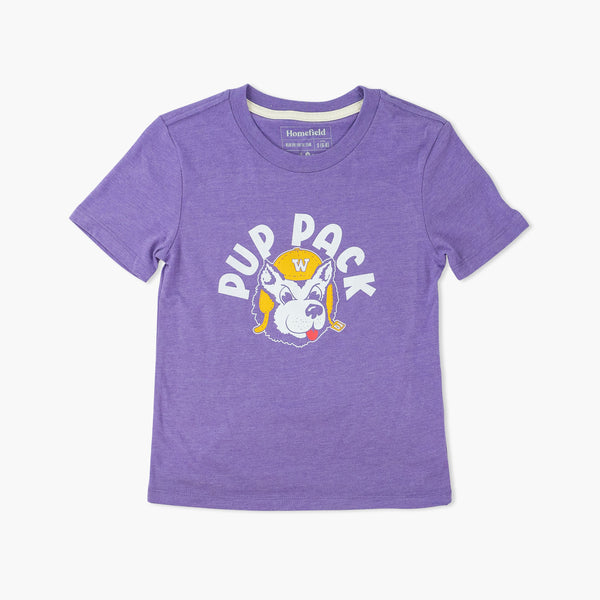 Washington Huskies Pup Pack Youth T-Shirt
This cartoon features a Husky wearing an old-school football helmet on a vintage button, made to commemorate a trip to the Rose Bowl. We recreated his look here for the Pup Pack of future Huskies ready to rep the purple and gold.
WANT IT IN-STORE?
Not all items are available in-store. Please call to check for availability.
All items available to purchase online & pick-up in-store.
Pick-up orders will be fulfilled within 1 business day.
Call us at (206) 448-2207
4 year old loves this T. Comfy, fits great.