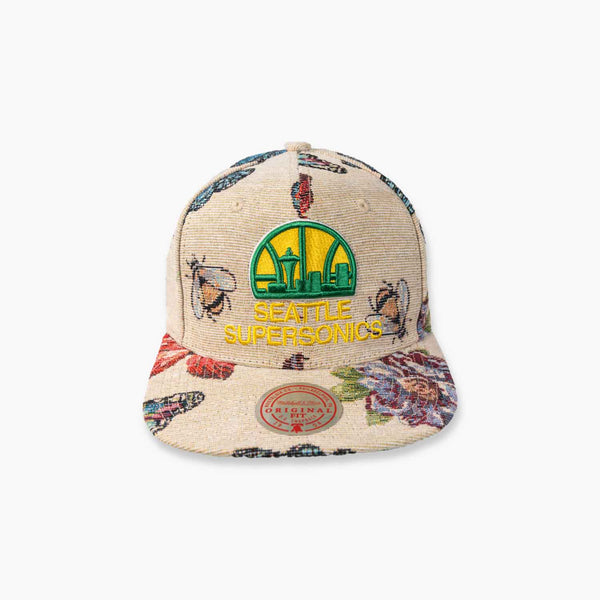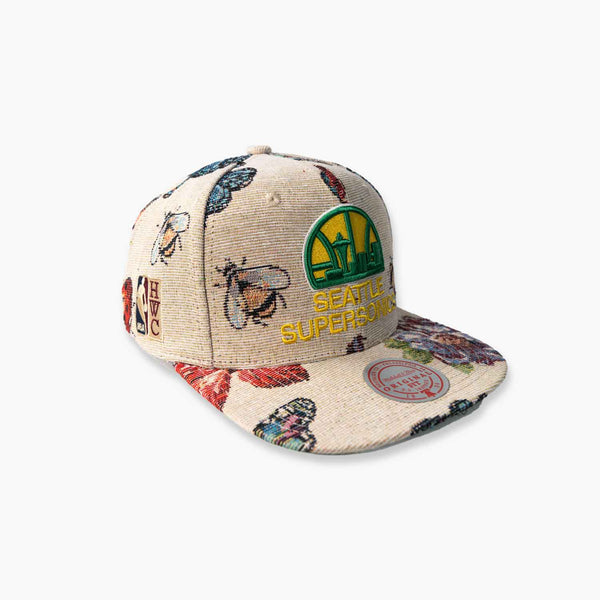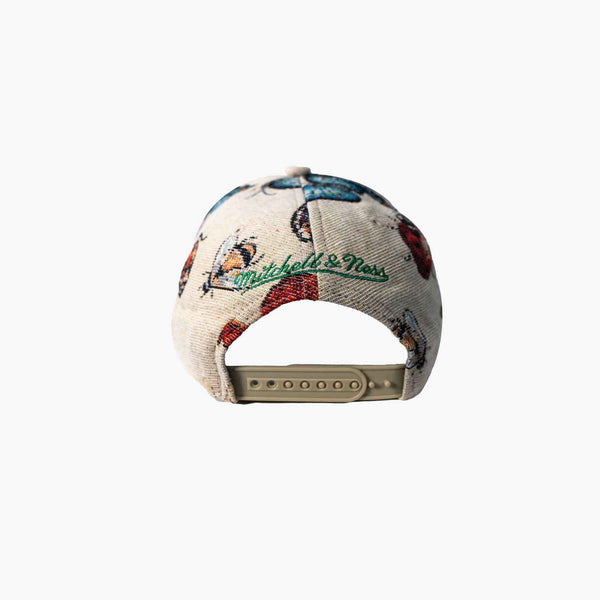 Seattle SuperSonics Bug's Life Snapback
Sonics, flowers, bugs. Name a more iconic trio.

70% cotton, 30% polyester. Made by Mitchell & Ness.
WANT IT IN-STORE?
Not all items are available in-store. Please call to check for availability.
All items available to purchase online & pick-up in-store.
Pick-up orders will be fulfilled within 1 business day.
Call us at (206) 448-2207
Most complimented piece of clothing I've ever owned
If I was single, I would have F***** with this hat on in the city. People everywhere want to know where I got this hat.
Bars? Where'd you get that hat?
Bathrooms? Bro, where'd you get that hat?
WORK MEETINGS?! Might I ask, where did you get that head cover?
Highly recommend.
Love the Bugs!
Super soft fabric with bugs & plant life, adding the Sonics logo only makes it better!