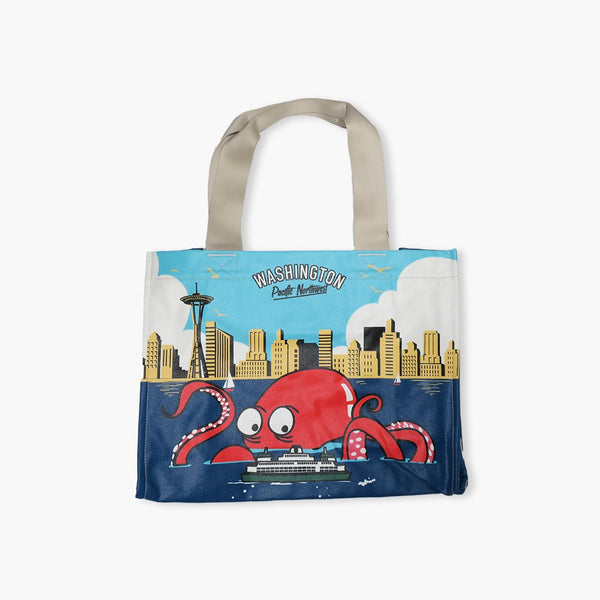 Chalo Seattle Octopus Skyline Tote Bag - 3519
He's out there somewhere. Check out our Seattle pouch and bag collection.

High quality, durable construction with a laminated exterior. The perfect accessory to wow your friends. 

17" Wide x 13" Tall x 5" Base

Made by Chalo Co.
WANT IT IN-STORE?
Not all items are available in-store. Please call to check for availability.
All items available to purchase online & pick-up in-store.
Pick-up orders will be fulfilled within 1 business day.
Call us at (206) 448-2207