MIDSUMMER MANIA
Seattle is hosting our first All-Star Game in 23 years - we need to celebrate!
We're kicking off the festivities with new product releases, fun events, and giveaways to go to the Midsummer Classic.
Gear up for a special week in the Emerald City, and be sure to follow us on social media to keep tabs on everything happening in the next 2 weeks!
July 7th - Midsummer Slam Homerun Derby
A Wiffle Ball HR Derby in Occidental Square Park!
Winner Gets 2 Tickets to the MLB HR Derby
Learn More & Signup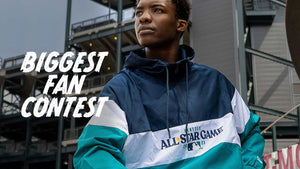 Seattle's Biggest Fan Contest
Win 2 Tickets to the MLB All Star Game!
Tell Us Why You're Seattle's Biggest Sports Fan
more info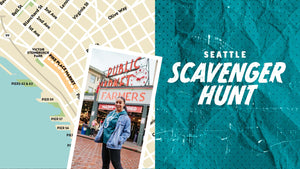 Seattle Scavenger Hunt
Visit Iconic Locations Throughout Seattle!
Redeem for 30% Discount In-Store
More info
MADE FOR FANS - BY FANS
We're hosting Midsummer Mania to give all fans a chance to be part of the All-Star Game in Seattle. Many of us have been Mariners fans our entire lives and know how important hosting the Midsummer Classic is for Seattle. We want to celebrate our pride for the city we've called home for over 30 years and make this an unforgettable experience for everyone!