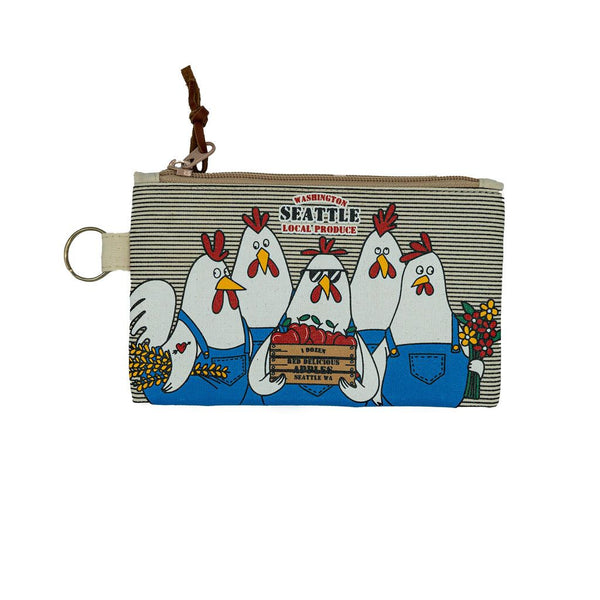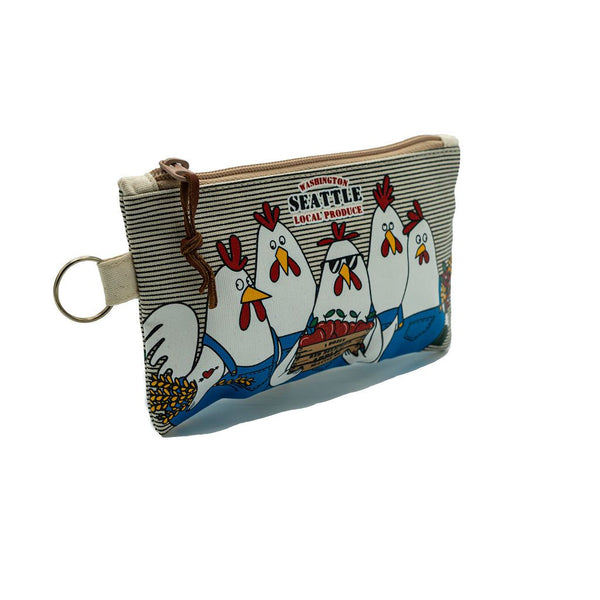 Chalo Seattle Chicken Farmers Black Stripes Mini Pouch
Celebrate the Washington way with some cool chickens farming some apples. Shop our Seattle pouch and bag collection!
High quality, durable construction with a laminated exterior, and zippered closure. The perfect accessory to wow your friends. 
7" Wide x 4.5" Tall.
Made by Chalo Co.
WANT IT IN-STORE?
Not all items are available in-store. Please call to check for availability.
All items available to purchase online & pick-up in-store.
Pick-up orders will be fulfilled within 1 business day.
Call us at (206) 448-2207