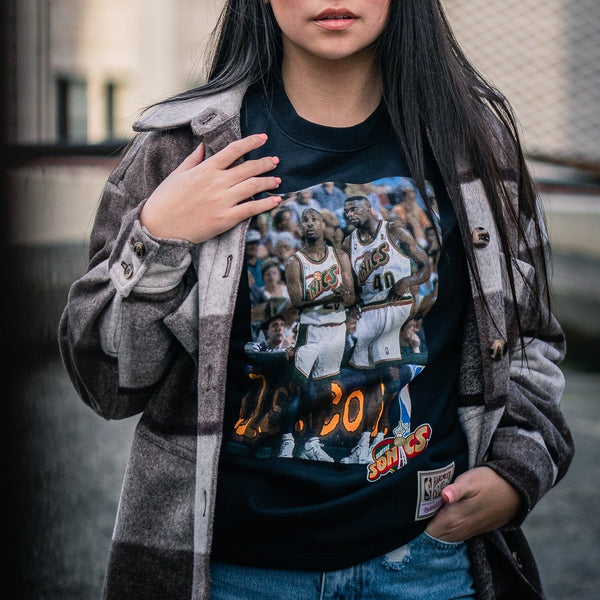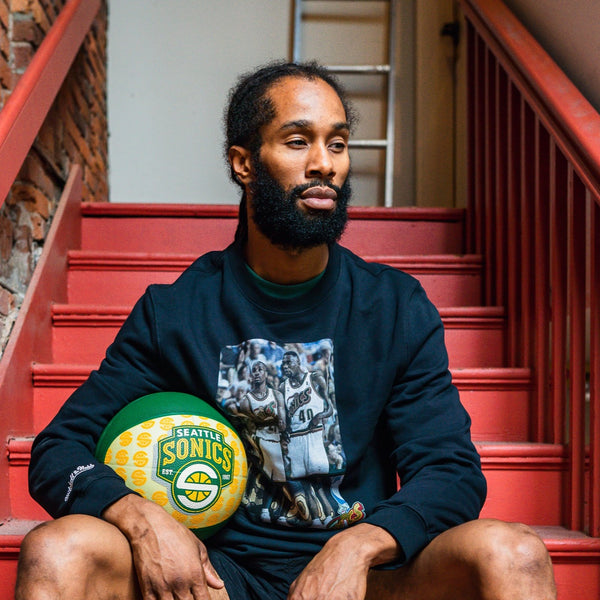 Seattle SuperSonics Kemp & Payton Photo Black Crewneck
One of the most dynamic duos the NBA has ever seen - Shawn Kemp & Gary Payton. The Reign Man and The Glove struck struck fear into the hearts of opponents across the league and put together one dominant season after another during the 1990's.
80% Cotton, 20% Polyester
WANT IT IN-STORE?
Not all items are available in-store. Please call to check for availability.
All items available to purchase online & pick-up in-store.
Pick-up orders will be fulfilled within 1 business day.
Call us at (206) 448-2207
Seattle SuperSonics Kemp & Payton Photo Black Crewneck