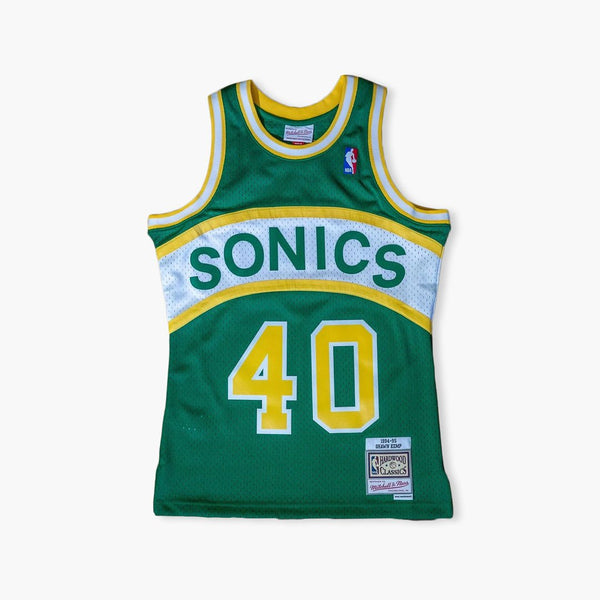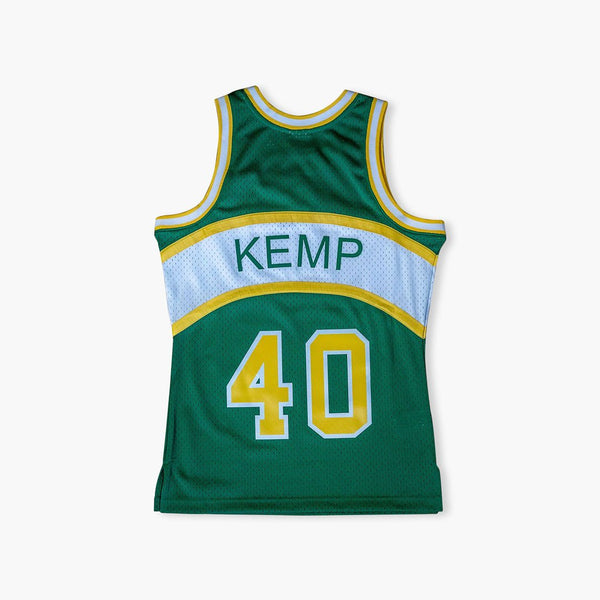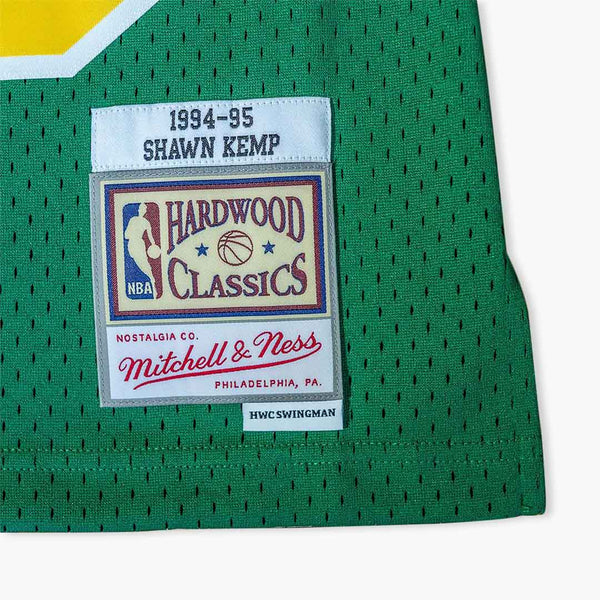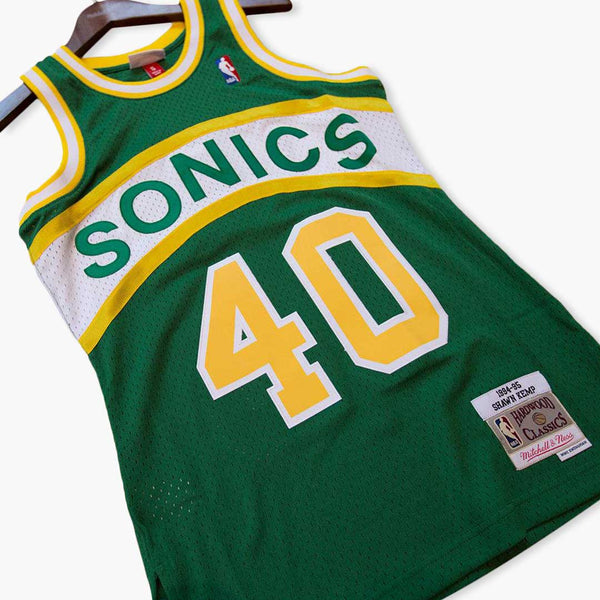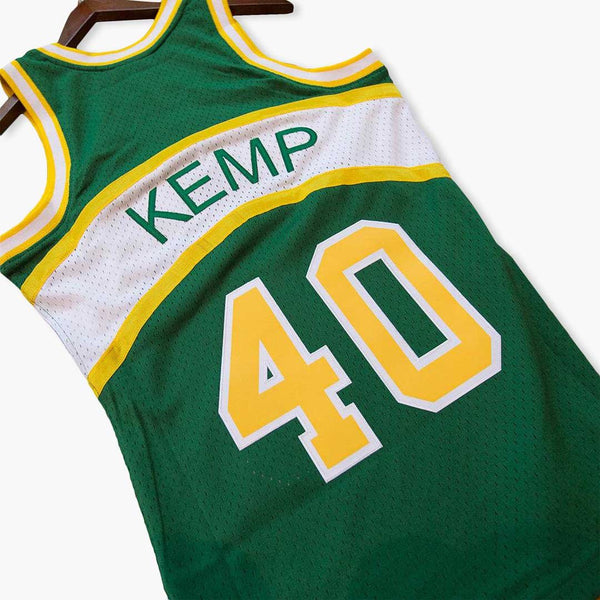 Seattle SuperSonics Shawn Kemp 1994 Green Swingman Jersey
Return to the glory days with this Seattle Sonics Swingman jersey. Rep the Sonics with this retro Shawn Kemp Jersey. Made by Mitchell & Ness, officially licensed by the NBA.
Single layer printed twill logos, names and numbers

Woven label name/year ID patch.
WANT IT IN-STORE?
Not all items are available in-store. Please call to check for availability.
All items available to purchase online & pick-up in-store.
Pick-up orders will be fulfilled within 1 business day.
Call us at (206) 448-2207
Reign Man
The jersey is of great quality, and looks awesome! Can't wait to wear it once the Sonics come back!
Good Quality
Fast shipping Good service classic Jersey
Great quality
Great quality product and no complaint about this item.
Looks perfect. Thank you. I use to live in Washington state in the early 90s. Kemp is why I started playing basketball. And chose number 40
Simply Seattle A++++
I shop on M&N all the time and saw this jersey but it was sold out in my size. I was about to buy on ebay which is a crap shoot with all the fake jerseys people create. Luckily I searched google for the Jersey and stumbled upon Simply Seattle. I'm so glad I did! I bought other things as well and will check for more Supersonics gear when things come out. Thank you!