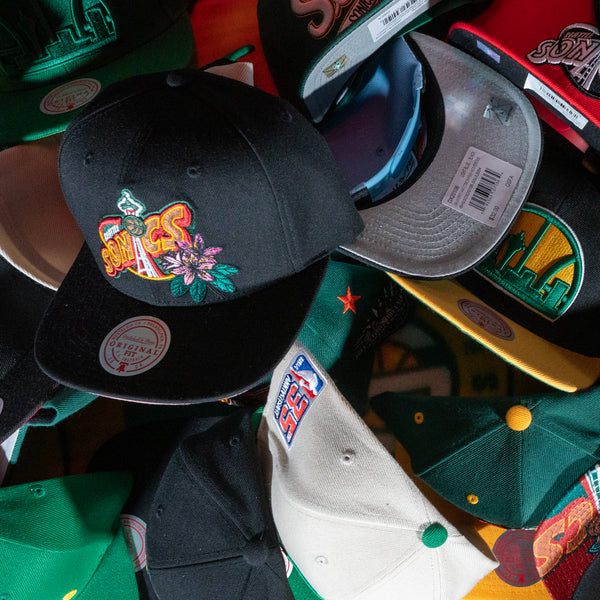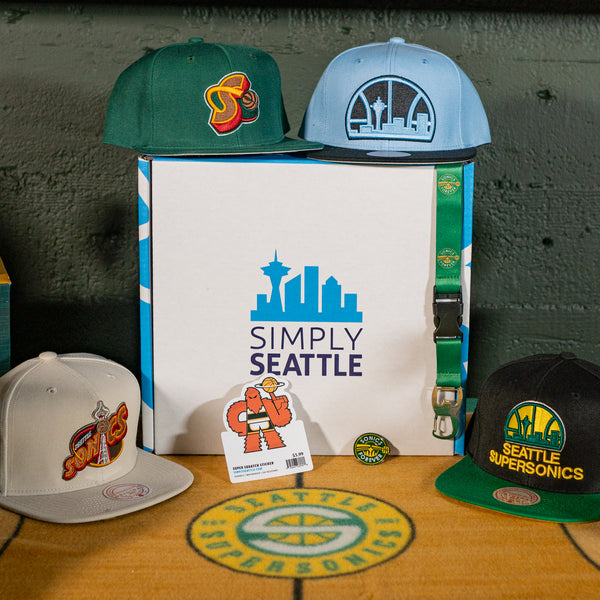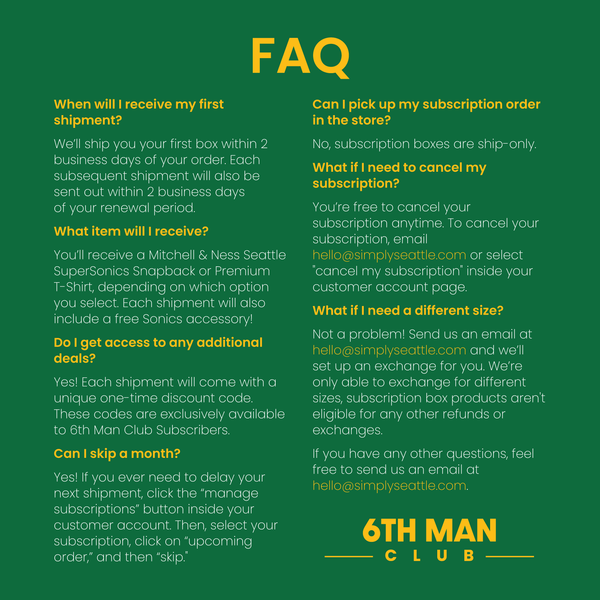 Seattle SuperSonics Snapback Subscription Box
Welcome to the Seattle SuperSonics 6th man club! Freshen up your Sonics wardrobe with a brand-new Sonics Snapback each month! Each shipment of the Sonics Snapback Box includes:
A new Sonics snapback at a discounted price
Free Sonics accessory
Exclusive access to a unique discount code
WANT IT IN-STORE?
Not all items are available in-store. Please call to check for availability.
All items available to purchase online & pick-up in-store.
Pick-up orders will be fulfilled within 1 business day.
Call us at (206) 448-2207