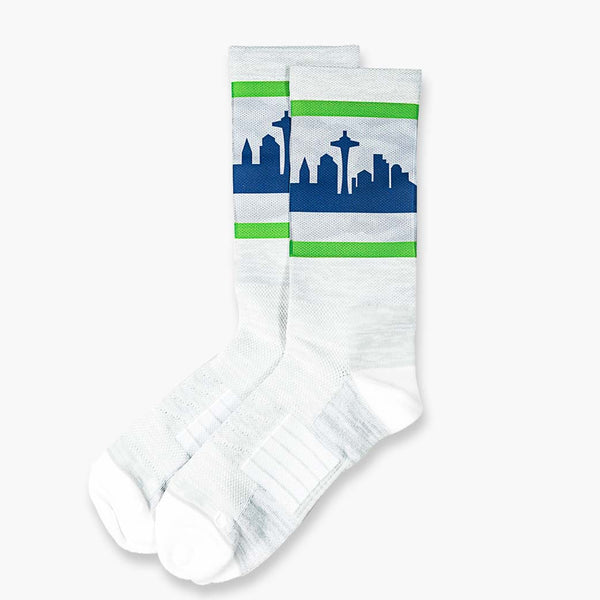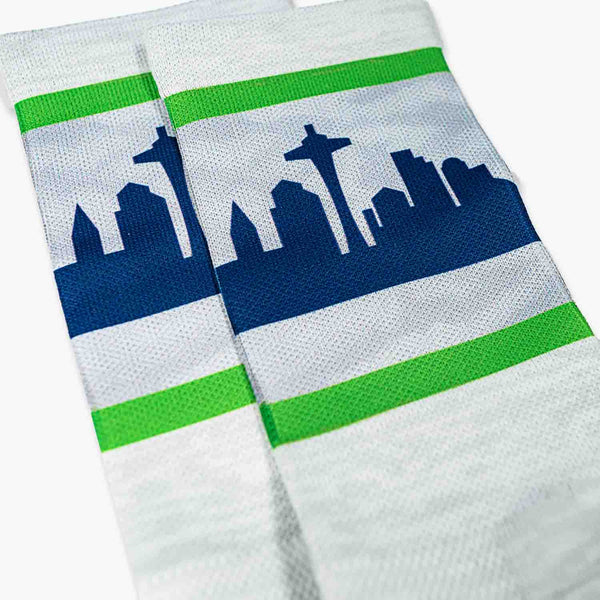 Seattle City Skyline Retro Grey & Blue Strideline Socks
Stridelines are designed to embody the look, feel, and culture of the city of Seattle. These socks feature sweat-wicking fibers, select terry pads, our patented heel strap, and a unique blend of technical yarns. Strideline's digital ink technology and distinct "S" tag make this the most innovative Seattle Skyline City sock on the market. 
32% Nylon / 20% Polyester / 43% Cotton / 3% Elastic / 1% Spandex / 1% Rayon
Made by Strideline.
Fits US Shoe Sizes:
WANT IT IN-STORE?
Not all items are available in-store. Please call to check for availability.
All items available to purchase online & pick-up in-store.
Pick-up orders will be fulfilled within 1 business day.
Call us at (206) 448-2207