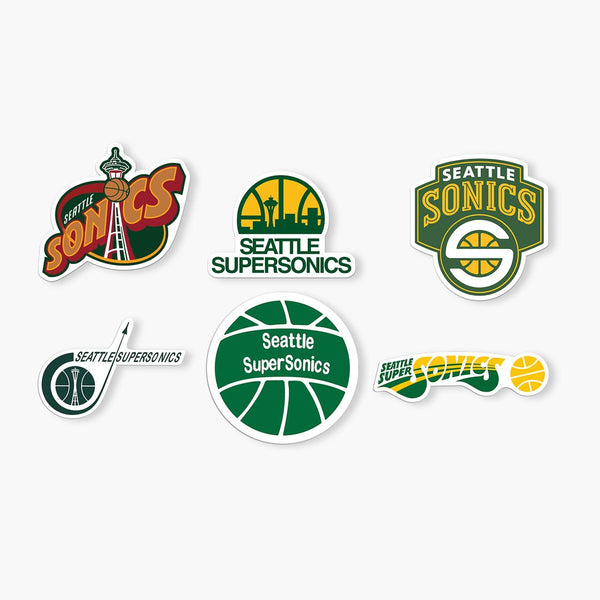 Seattle Supersonics Sticker Pack
Get every Seattle Supersonics Logo in one Sticker Pack.
Perfect for water bottles, laptops, or cars. Approximately 3 inches each with a thick, durable vinyl coating.
WANT IT IN-STORE?
Not all items are available in-store. Please call to check for availability.
All items available to purchase online & pick-up in-store.
Pick-up orders will be fulfilled within 1 business day.
Call us at (206) 448-2207
Love Simply Seattle
I used these to show my support for the Sonics on my cell phone cover, awesome!
Perfect for those of us that miss the sonics
What I expected and I am glad I purchased
Seattle Supersonics Sticker Pack